• 30 day challenge • goals • hand building • in-person learning • mississauga potters' guild • online course • online learning • this potter's progress • time blocking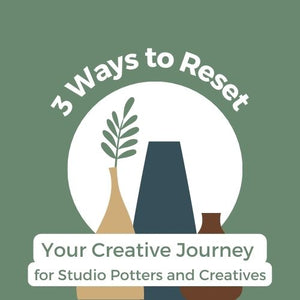 September can be filled with found memories, anticipation and dread. It all depends on your role. 
After a wonderful summer of travelling and relaxing and let's face it, ignoring my studio potter To-Do-List, I need to reset my mindset and get back into the flow of my ceramic journey. If you also took a well-deserved break, lets look at 3 ways to get back into our grooves.
---
• Spin Wiper ~ Pottery Tool for Glazing ~ Shop Update Coming Soon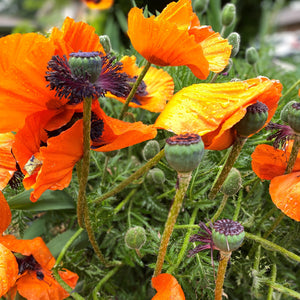 June is a great month for seeing the fruits of our labours both in our gardens and studio practices. It's a time of renewal and rekindling relationships, from daily walks for inspiration, to time spent with family and friends. However you recharge, I hope you are finding joy on your journey.  What follows are the ways I stay grounded and find joy in my life. I hope you find inspiration here.   
---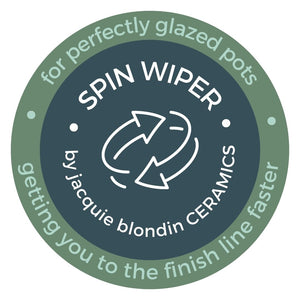 Upon creating my first Spin Wiper Glaze Cover prototypes, I could see that this was my "Eureka Moment".
My mind was in overdrive, brainstorming ways to design and sew this wheel attachment. As soon as I got home, I cut apart our dish drying mat and made the first prototype. The next day, I purchased brand new materials and made a few more prototypes and knew I had the made the secret sauce!
It fit like a glove and functioned exactly how I imagined it would.
---
• Content Planning • Instagram • Meta Business Suite • Planning Strategies • Pottery Business • Social Media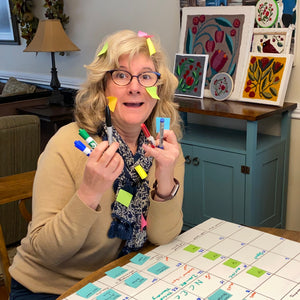 Why is it important to be online? Whether it's Email, Instagram, Facebook, Pinterest, TikTok, LinkedIn, YouTube, Websites, Blogs, or Twitter, each of these platforms can connect, entertain, and inform us privately or publicly and perhaps, most importantly, for small business owners, can make us findable through SEO (Search Engine Optimization).   Your target audience is waiting for you to share your gifts, talents and voice. Although each digital platform has a different communication style, they each build the "KNOW, LIKE and TRUST" factor of business, originally coined by Dale Carnegie.   Why do you want to be online?   Personal accountability....
---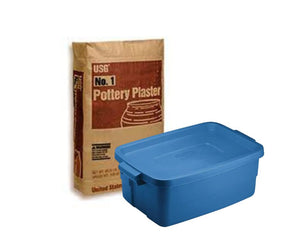 How to make a Damp Box
Determine the amount of volume you want at the end on the inner wall of a lidded bin.
Add 66% of that volume as water into a tall pail.
Add plaster by hand to the water by sprinkling over the water surface without mixing.
      more.....