• 30 day challenge • goals • hand building • in-person learning • mississauga potters' guild • online course • online learning • this potter's progress • time blocking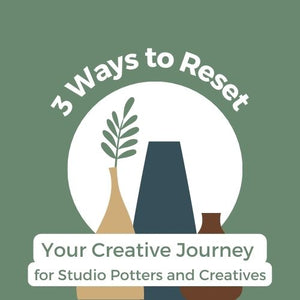 September can be filled with found memories, anticipation and dread. It all depends on your role. 
After a wonderful summer of travelling and relaxing and let's face it, ignoring my studio potter To-Do-List, I need to reset my mindset and get back into the flow of my ceramic journey. If you also took a well-deserved break, lets look at 3 ways to get back into our grooves.