• felt poppies • poppies • remembrance day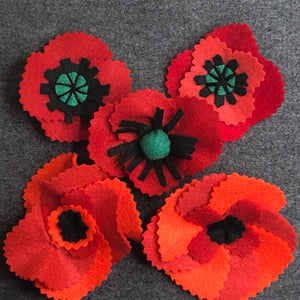 This Wednesday November 11 is Remembrance Day. Whether you chose to watch local ceremonies on screen or participate in a community event, know that we are all united in honouring our veterans and fallen soldiers at 11 am. 
To bring awareness of the importance of wearing a poppy, my students will be making felt poppies that can be worn on the lapel. They will research and compare real poppies to the simplified one used in Poppy Campaigns and will create their own version. In preparation for this, I created a few examples and made a few stop-motion videos to show the steps.