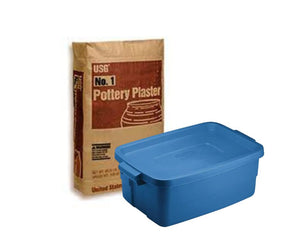 How to make a Damp Box
Determine the amount of volume you want at the end on the inner wall of a lidded bin.
Add 66% of that volume as water into a tall pail.
Add plaster by hand to the water by sprinkling over the water surface without mixing.
      more.....