• 2000 Colour Combinations • Aaron Tunney • Bridget Riley • color • colour • Garth Lewis • hex codes • johannes Itten • Line • Luscher Color Test • P. Syme • The Paint Picker app • Victoria Finlay • Werner • Werner's Nomenclature of Colours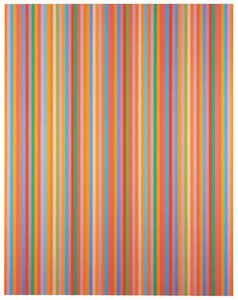 The last two few weeks I have been sharing my love of colour. We have been exploring what the Colour Wheel is, how it has evolved over time while zeroing on the specific schemes derived from the wheel and the importance of colour in compositions and the hues that catch our attention.  
You might not believe that I love colour since my ceramic work is often glazed in matted neutrals or glossy whites but in my early teaching days, I was a painter, even though sculpture was my preferred discipline. After university, painting was more practical in terms of space and supplies, plus I was able to put into action all the things about colour I was teaching.  Colour was and is the backbone to so many art and craft projects.